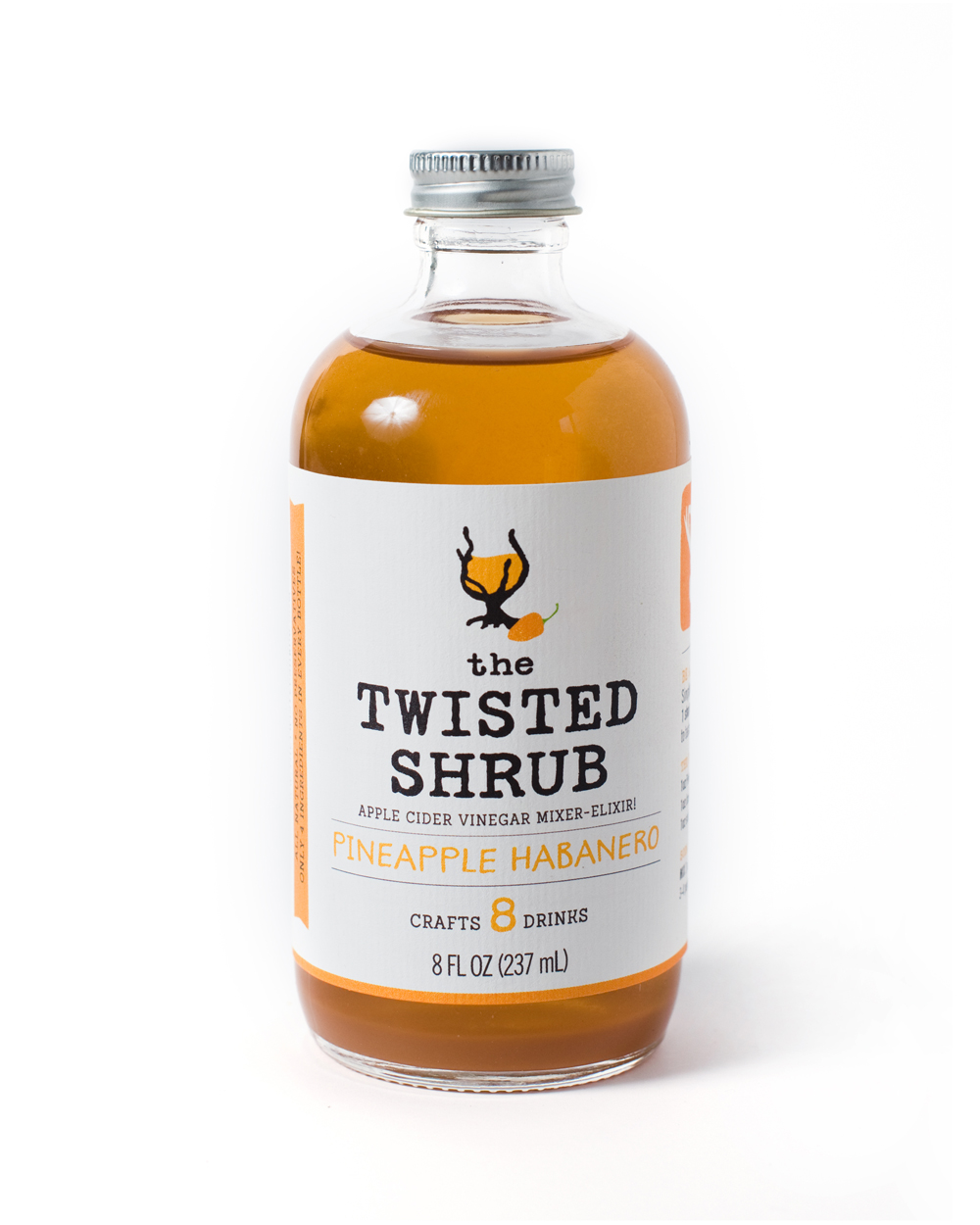 Pineapple Habanero 8oz
Our Pineapple Habanero shrub combines apple cider vinegar and 100% cane sugar with real pineapples and fiery habanero peppers to create the perfect balance of sweet and heat. We take our time, too....every batch of The Twisted Shrub takes three days to craft by hand!
For cocktails, this shrub makes the best spicy margarita you've ever tasted. Simply add equal parts Pineapple Habanero shrub with tequila and club soda and you're good to go. We also LOVE adding a splash of this shrub to your favorite bourbon or whiskey for an amazing drink to savor.
For healthier, better-for-you sodas, simply add 3-4 parts shrub to 1 part sparkling water for a refreshing, spicy soda sparkler!
Each glass bottle is 8oz and makes ~8 drinks.
Shipping Costs:
$5 flat rate for as many bottles as you would like to anywhere in the continental U.S.

FREE SHIPPING to all Twin Cities area residents!